Resources
Become a Local Leader
When you decide to run for office, there is a series of forms you must fill out and file with the appropriate authority.
There are two parts to filing to be a candidate: 1) Campaign Finance Filings; 2) Identity Filings. The first allow you to raise money for your campaign. The second gets your name on the ballot.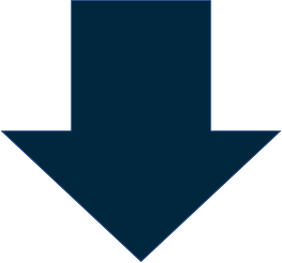 Not ready to run for office yet? We've got you covered.
You can file to be a Precinct Delegate. Precinct Delegate are super volunteer organizers designated by the political parties right in your own voting precinct.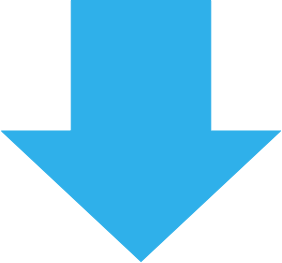 Want to research who is contributing to what candidates and how much? Campaign finance laws require all candidates to state the individuals and the entities that contribute to their campaigns.
Follow the links below to learn more.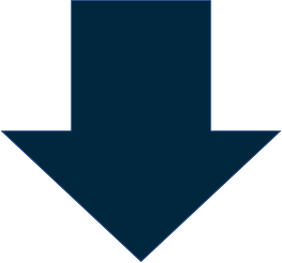 Candidate Links
Tools for Running for Office
Precinct Delegate Links
Precinct Delegates Work Locally
Campaign Finance Reporting
Research Where the Money Comes From
PRECINCT DELEGATES NEEDED
The following listing provides details regarding our Democratic precinct delegates.  As can be seen we need to work at filling the vacancies that we have across Eaton County.  This listing provides the names of existing precinct delegates and the number of delegates we are allowed to have.  If you are a current precinct delegate please consider filing to serve again.  All filings are due by 4:00 p.m. May 5. 2020.  The yellow highlighted precinct currently do not have any Democratic Party representation. If we are to win in 2020 we need your help.  Additional information is available on the links provided on this page.
| | | | |
| --- | --- | --- | --- |
| Jurisdiction | Precinct # | Delegates | Current Delegates |
| | | | |
| Bellevue Twp | 1 | 3 | |
| | | | |
| Benton Twp | 1 | 4 | Kari M. Guy |
| | | | Harry J. Moore |
| | | | |
| Brookfield Twp | 1 | 1 | |
| | | | |
| Carmel Twp | 1 | 3 | |
| | | | |
| Charlotte 1 | 1 | 3 | John Moran |
| | | | Brenda Wood |
| | | | |
| Charlotte 1 | 2 | 2 | Deborah Angell |
| | | | Chris Laverty |
| | | | |
| Charlotte 2 | 1 | 3 | |
| | | | |
| Charlotte 2 | 2 | 3 | Brett J. McRae |
| | | | |
| ChesterTwn | 1 | 2 | Mike Hosey |
| | | | Julia A. Szybowicz |
| | | | |
| Delta Charter Twp | 1 | 4 | Eric A. Minore |
| | | | Nate Moore |
| | | | |
| Delta Charter Twp | 2 | 6 | |
| | | | |
| Delta Charter Twp | 3 | 4 | Howard T. Spence |
| | | | |
| Delta Charter Twp | 4 | 5 | Jacky Tennis |
| | | | Darrell Tennis |
| | | | |
| Delta Charter Twp | 5 | 5 | Amy Lyman |
| | | | |
| Delta Charter Twp | 6 | 5 | James P. Whitacre |
| | | | Jane M. Whitacre |
| | | | |
| Delta Charter Twp | 7 | 4 | |
| | | | |
| Delta Charter Twp | 8 | 4 | |
| | | | |
| Delta Charter Twp | 9 | 4 | Mary R. Clark |
| | | | Glenn H. Freeman III |
| | | | Regina M. Johnson |
| | | | Barbara J. Poma |
| | | | |
| Delta Charter Twp | 10 | 5 | Oscar Baker |
| | | | Doug Kosinski |
| | | | Shelagh Kosinski |
| | | | Jeanne Pearl-Wright |
| | | | |
| Delta Charter Twp | 11 | 2 | |
| | | | |
| Delta Charter Twp | 12 | 5 | |
| | | | |
| Delta Charter Twp | 13 | 3 | Dennis R. Fedewa |
| | | | Kennth R. Fletcher |
| | | | |
| Delta Charter Twp | 14 | 5 | Fred Fry |
| | | | Howard Pizzo |
| | | | Nell B. Pizzo |
| | | | |
| Delta Charter Twp | 15 | 4 | Mark J. Mudry |
| Delta Charter Twp | 16 | 3 | Jeannette Pizzo |
| | | | |
| Eaton Rapids | 1 | 2 | |
| | | | |
| Eaton Rapids | 2 | 2 | |
| | | | |
| Eaton Rapids | 3 | 2 | |
| | | | |
| Eaton Rapids Twp | 1 | 2 | |
| | | | |
| Eaton Rapids Twp | 2 | 3 | Billy Batson |
| | | | Glenna Hood |
| | | | |
| Eaton Twp | 1 | 4 | |
| | | | |
| Eaton Twp | 2 | 1 | Molly Wilson |
| | | | |
| Grand Ledge | 1 | 4 | Terrance Augustine |
| | | | Sarah A. Ferguson |
| | | | |
| Grand Ledge | 2 | 4 | |
| | | | |
| Grand Ledge | 3 | 3 | Jack Finn |
| | | | |
| Grand Ledge | 4 | 2 | |
| | | | |
| Hamlin Twp | 1 | 5 | L. Bruce Porter |
| | | | |
| Kalamo Twn | 1 | 2 | |
| | | | |
| Lansing 3 | 22 | 3 | Bilky Joda-Miller |
| | | | |
| Lansing 3 | 23 | 6 | Linda D. Appling |
| | | | |
| Olivet | 1 | 1 | |
| | | | |
| Oneida Charter Twp | 1 | 4 | Susan K. Anderson |
| | | | Nicole Shannon |
| | | | Christine Alice Walker |
| | | | |
| Oneida Charter Twp | 2 | 2 | |
| | | | |
| Potterville | 1 | 3 | |
| | | | |
| Roxand Twp | 1 | 2 | Kelly Hartman |
| | | | |
| Sunfield Twp | 1 | 2 | Amy Robinson |
| | | | |
| Vermontville Twp | 1 | 2 | |
| | | | |
| Walton Twn | 1 | 2 | |
| | | | |
| Windsor Charter Twp | 1 | 4 | |
| | | | |
| Windsor Charter Twp | 2 | 5 | Ellen Baird |
| | | | |
| Windsor Charter Twp | 3 | 4 | Jack G. Devine |
| | | | Carol Wilson-Duffy |