From the Chair
Get Engaged, Get Involved!!
Fellow Democrats,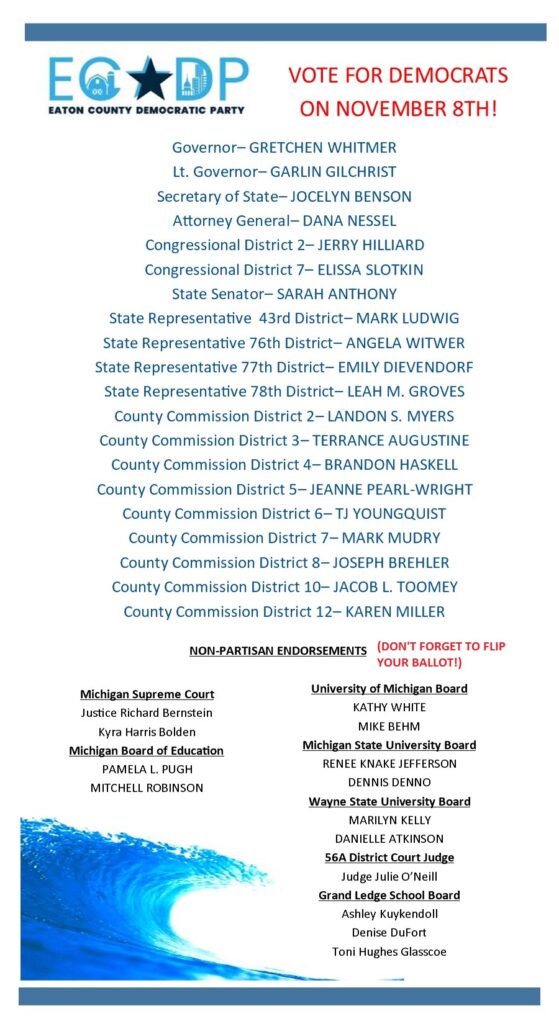 Joseph D. Chin, Jr.
Chair


MEETING NOTICE
ECDP COUNTY MONTHLY MEETING 
Thursday, November 17, 2022
6:30 P.M
Grand Ledge Area District Library
Due to our Annual Dinner on October 18 we will not have a regular business meeting on October 20.  
Support Eaton Co. Dems
Help support Democrats all over Eaton County with a donation to our PAC. Click the button to donate with a credit card.
Cannot call API for app 222116127877068 on behalf of user 10225611030443907
This Web Site is paid by the Eaton County Democrats Executive Committee
727 Bonnie St., Charlotte, MI 48813