ECDP Monthly Meetings
Until further notice, all ECDP meetings will be held via Zoom. To be sent a link to join, please join our email list.
Thursday, June 17, 2021, 7:00 p.m. via Zoom

Thursday, July 15, 2021, 7:00 p.m. via Zoom
Upcoming Events
The 2021 Lansing Juneteenth Festival, Saturday, June 19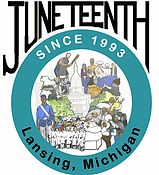 The 28th Anniversary Juneteenth Festival begins at noon, following the parade outside of the Alfreda Schmidt  Southside Community Center (5825 Wise Rd, Lansing, MI).
Activities include live Jazz, Blues, R&B, and Gospel music, plus food and merchandise vendors, children's activities, a health fair,
educational exhibits, and more.
The musical lineup include a talented group of new and experienced performers, featuring Gospel Recording Artist Tim Bowman, Jr.

Other ECDP-Sponsored Events
Click on the button to see what other upcoming events ECDP is sponsoring. Always open to everyone!
ECDP Calendar
Upcoming ECDP events are listed below. Click on the Month or Day tab to see a full calendar.
To add events, email ecdpmadamesec@gmail.com.