Authored by Sarah Ferguson and Amy Rose Robinson
On October 10th, ECDP held its annual dinner, this year with an Oktoberfest theme. The party welcomed Democratic Floor Leader, Yousef Rhabi, as the keynote speaker. Rhabi delivered a rousing speech and call to action to support Democrats throughout the state.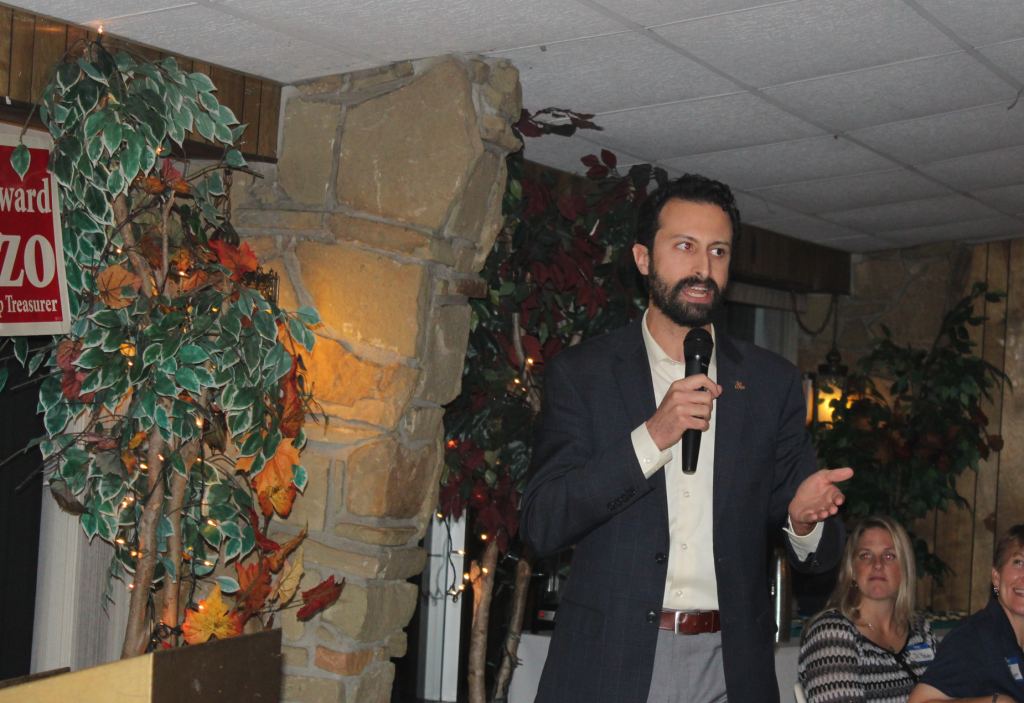 Eaton County Commission Chair, Terrance Augustine, recapped various wins throughout the county from the Land Bank to Solar Farms. Augustine emphasized the important of remaining involved and supporting our Commissioners to maintain our majority.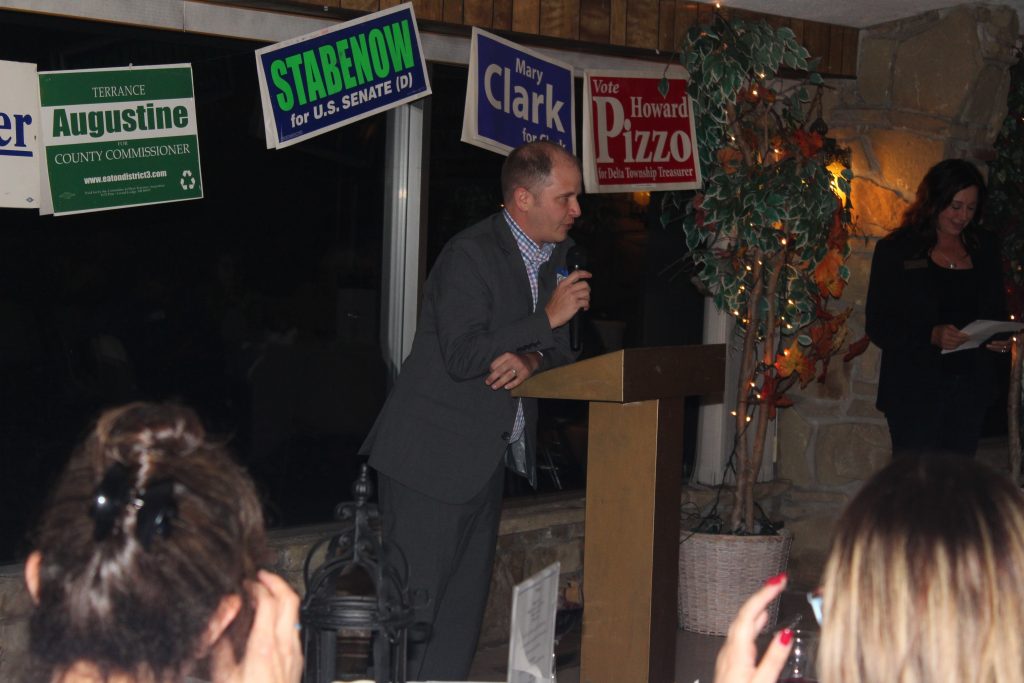 Bob Robinson, Eaton County Treasurer, gave remarks on the creation of the Land Bank and promoted the work being done to reduce foreclosures across the county through foreclosure prevention initiatives.
Annual awards were presented at the event to two dedicated and hard working democrats; the Brenda Simpson Volunteer of the Year award was presented to Jacquelyn Tennis and the Roger Harris Civil Servant of the Year award was awarded Darrell Tennis. The awards were made special for the recipients and are beautiful blue glass waves artistically created by an Etsy artist.
Special thanks to Rob Piercefield and Swedes staff for a delicious dinner. Our dessert sponsor, Flour Child Bakery and Rep. Angela Witwer, our emcee.