On Sept 3, ECDP members returned from their Labor Day vacation activities to learn how to use the MiniVAN application on their smart phones and tablets for quick, easy canvassing.
MiniVAN is an end-user app for keeping track of walk lists and contact information. It is used by candidates and issue campaigns. Voter lists are compiled from the Voter Activation Network (VAN) database and loaded on your local device.
Use the map to navigate in real-time to the houses of your targets. Upload your contact information right back to the database using your cellular or wifi network.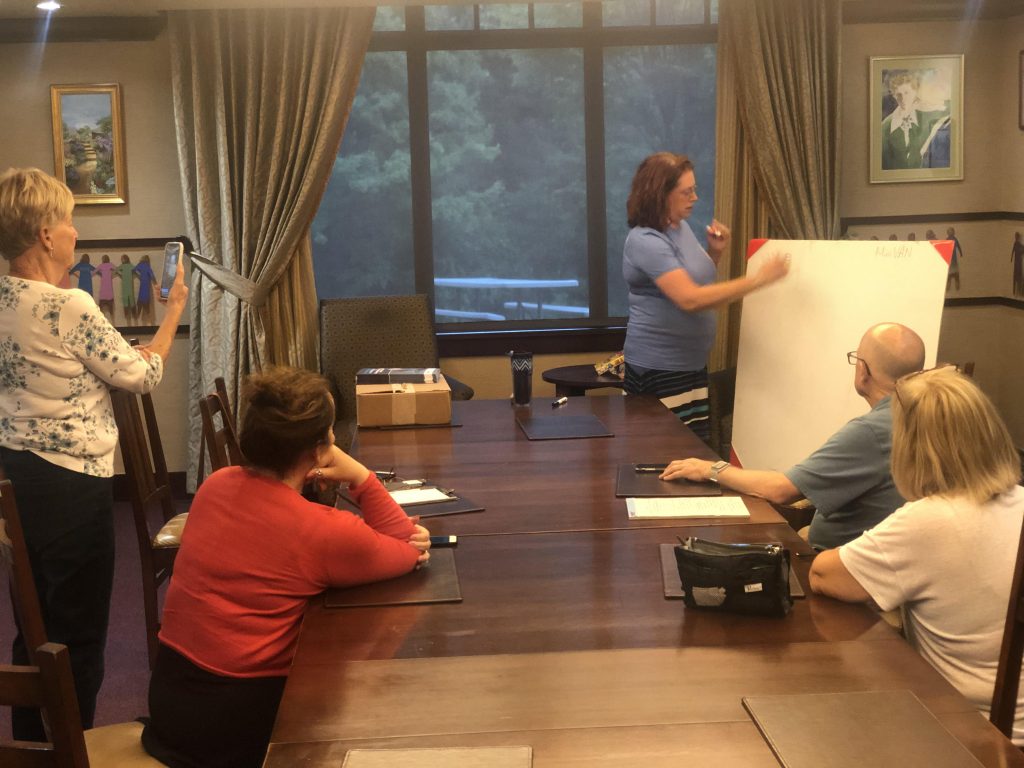 For a Facebook video of the MiniVAN training, follow this link. For a full MiniVAN manual, follow this link.
Previously on August 6, ECDP offered its second training for Precinct Delegates at the LiUna Regional Offices in Delta Township.
If you missed any of these trainings and want more information, please reach out to Beth Bowen, Secretary and Communications Chair.