On July 22, 2019, members of the Eaton County Democratic Party helped host the Progressive Women's Caucus (PWC) of the Michigan House Democrats in a Listening Tour stop at the Delta Township District Library.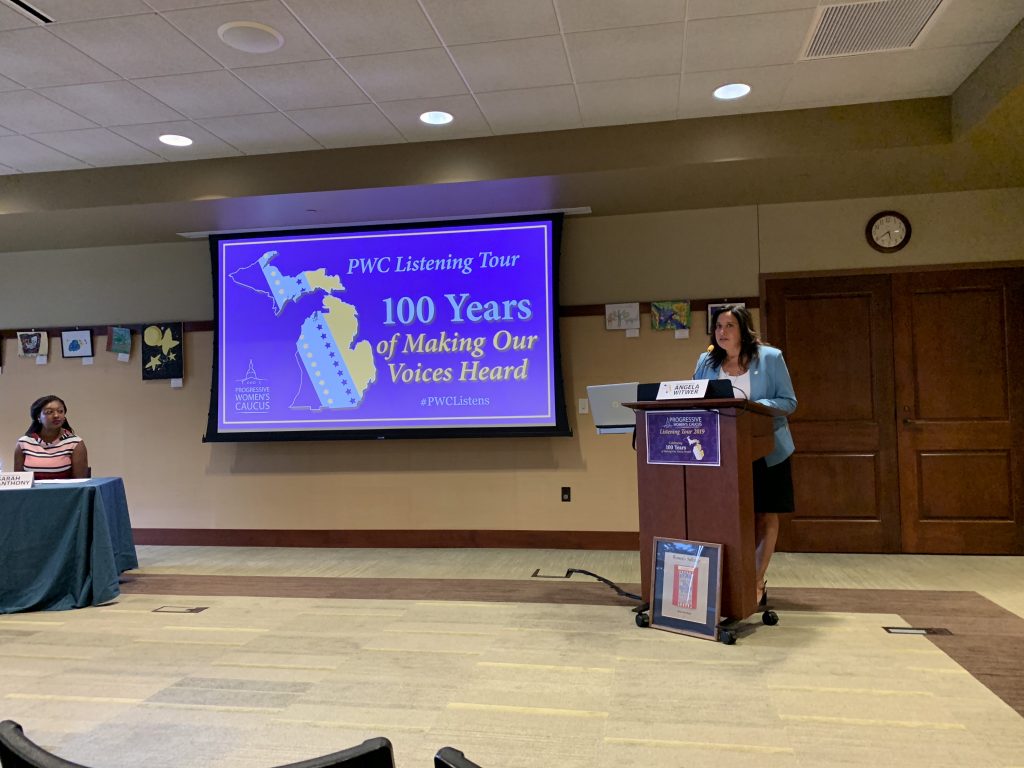 Panelists included PWC Representatives Sarah Anthony and Kara Hope and Leader Christine Greig. Along with Rep. Witwer, the House panelists discussed the Progressive Women's Caucus–which is the largest caucus in the House and Senate.
The PWC is made up of several task forces each looking into legislative solutions to issues facing families of Michigan:
Pay Equity/Economic Stability
Women's Health
Gender Violence
Women in the Workplace
Environmental Health Justice
Prenatal, Maternal, and Infant Health
From the Governor's office, Public Affairs Director Jen Flood, updated the audience on the Governor's priorities including increased public education funding, the roads, and reorganization of the DEQ into Environment, Great Lakes, and Energy (EGLE).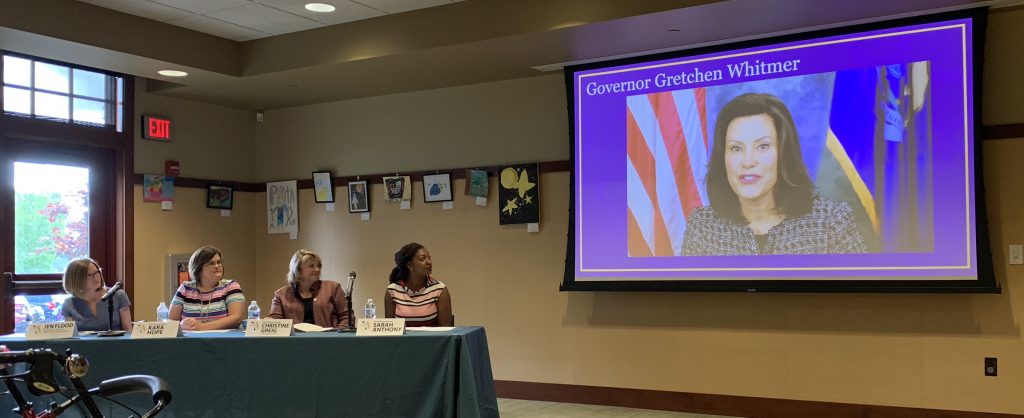 Forty-eight audience members had the opportunity to ask questions ranging from policy to parenting after the presentation about the task forces.
For more information about the Progressive Women's Caucus or to see upcoming dates on the Listening Tour, visit https://miprogressivewomen.com/mi-pwc-listening-tour/. You can reach out to the caucus via email: info@miprogressivewomen.com.