Eaton County Dems rocked a table at Delta Rocks for the 21st annual family festival at Sharp Park on Saturday, June 22. We distributed toys to the kids and information to the adults. We even added 47 new names to our email contact list!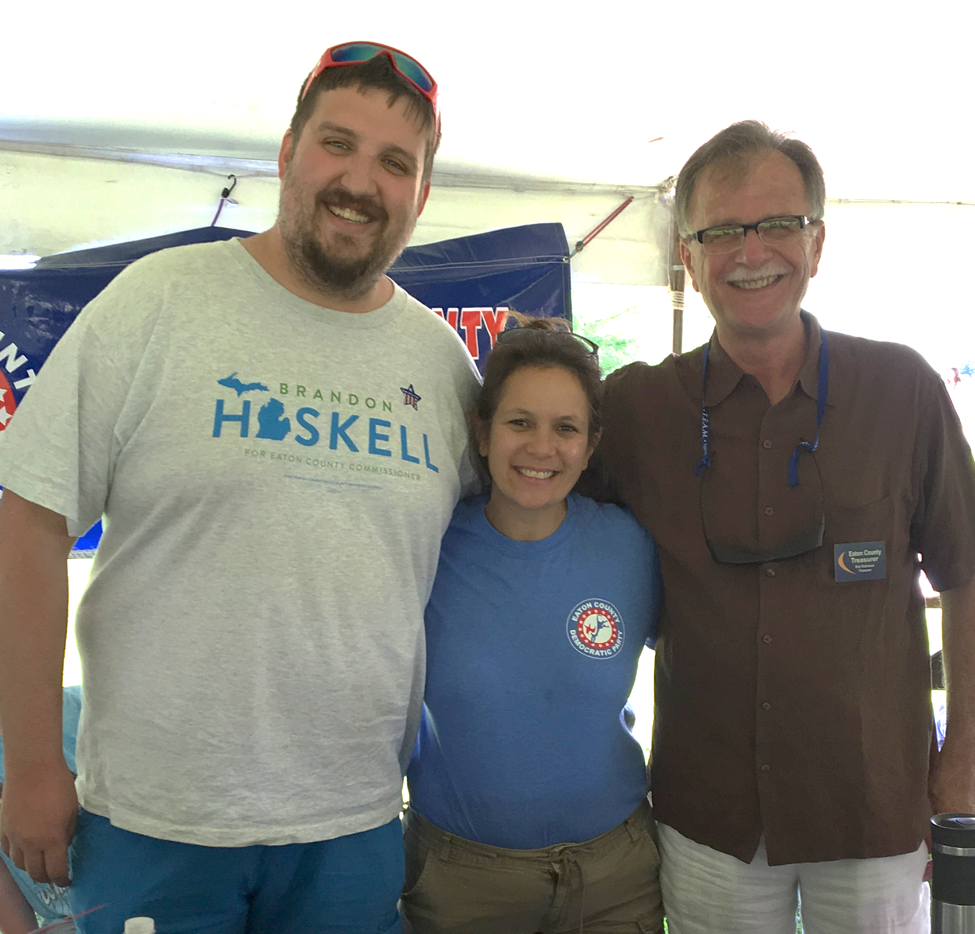 Sheriff Tom Reich, Michigan's 2019 Sheriff of the Year, stopped by our table as he mingled with residents and handed out 'Junior Deputy' stickers to kids and kids-at-heart.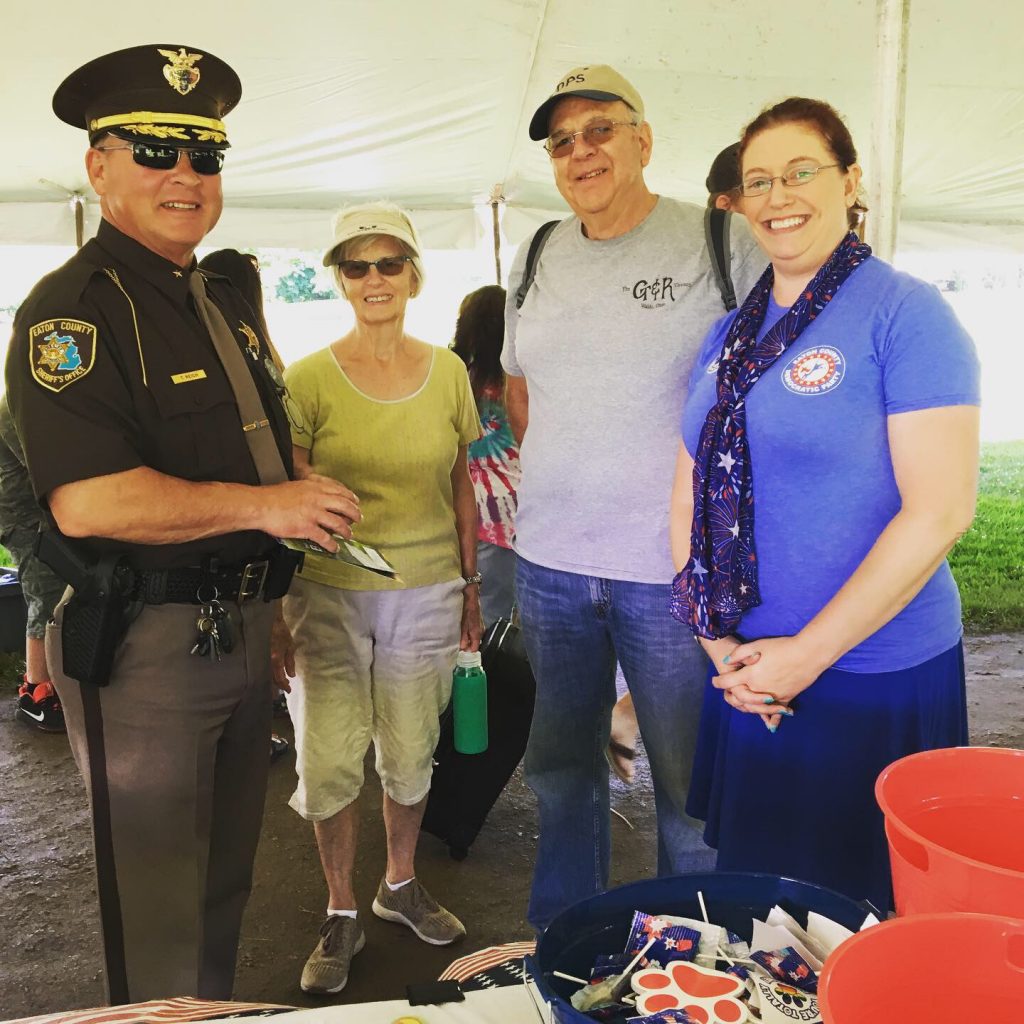 Delta Rocks has been operating for 21 years. The biggest festival held in the Township, the festival boasts many activities for kids, nonprofit and community groups, and local vendors. Food, music, and local elected leaders are also a part of the festivities.
ECDP participates in neighborhood events such as these because we are a part of these neighborhoods too. We want to be visible and relevant to people's lives.